I posted pictures of my awesome new dress yesterday, but it just doesn't have the same impact on a dressform, so here it is on me: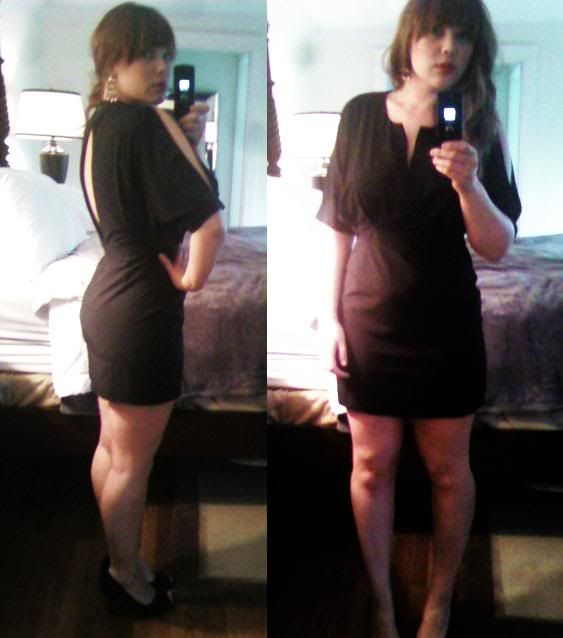 Ha cha cha.
Also, I have a sartorial dilemma: I have been seeing girls in cutoff shorts, tights, and boots all over the place lately
(eg: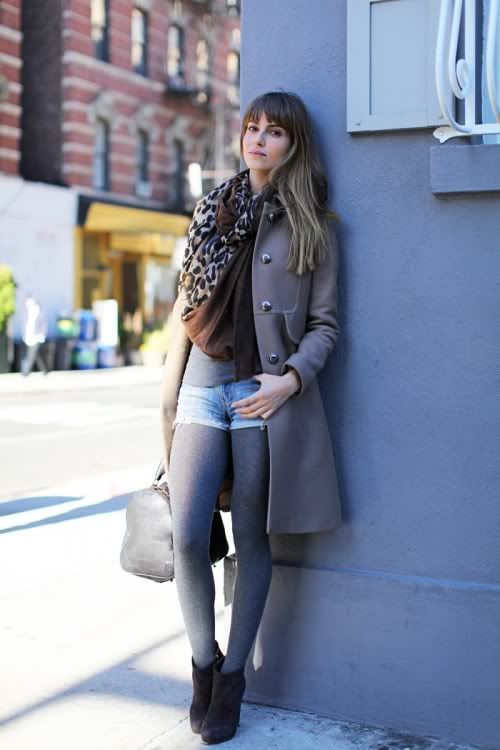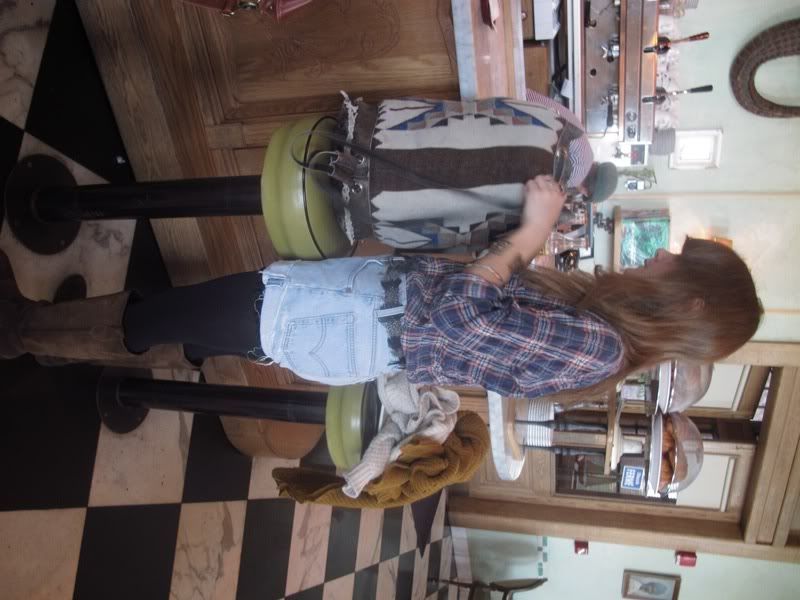 )
Is this something real girls can wear or only something tall skinny model girls can pull off? I suppose I am about to find out.
Also, my laptop has recently started to overheat and turn off. I have been taking it as a sign from the Universe to put it away and go read a book or do something more productive, but I fear this is going to eventually cause me to have to buy a new laptop. Major bummer.
In other news, I could not be more excited for the next few days filled with the most awesome family, friends, and food in the world. Nobody dinner parties like we do in this house, and Thanksgiving is that x10. Thirty of the most wonderful human beings on the face of the earth. Bring on the booze and bad jokes; I am so ready for it. Also, seriously major countdown until my best dude and baby brother is here: 31 days.