Going through some old family photos recently. Found some real gems: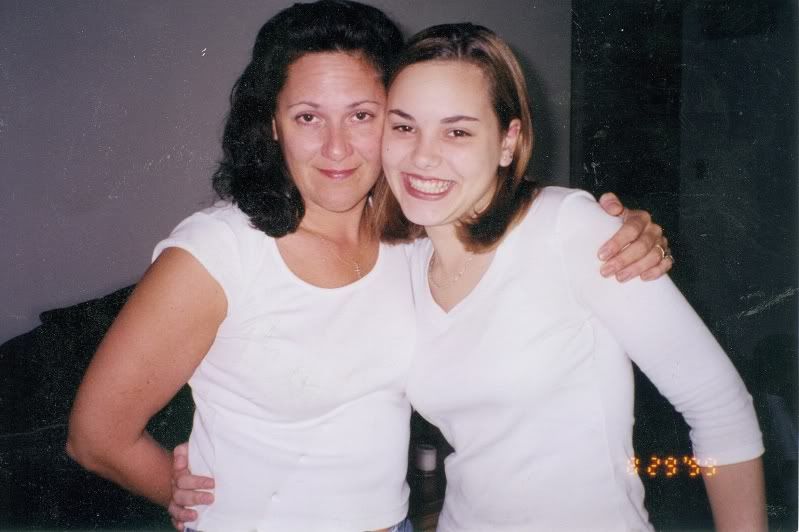 My very favorite picture of me and my mother.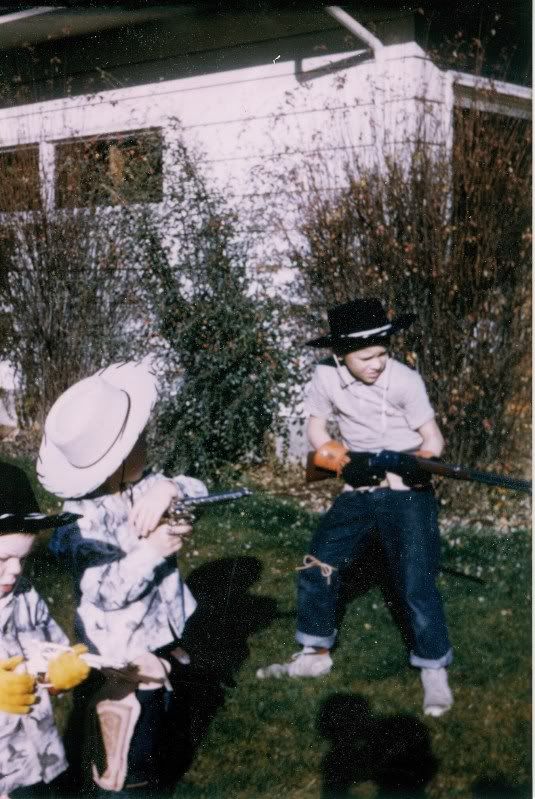 My uncles playing cops and robbers circa 1960something.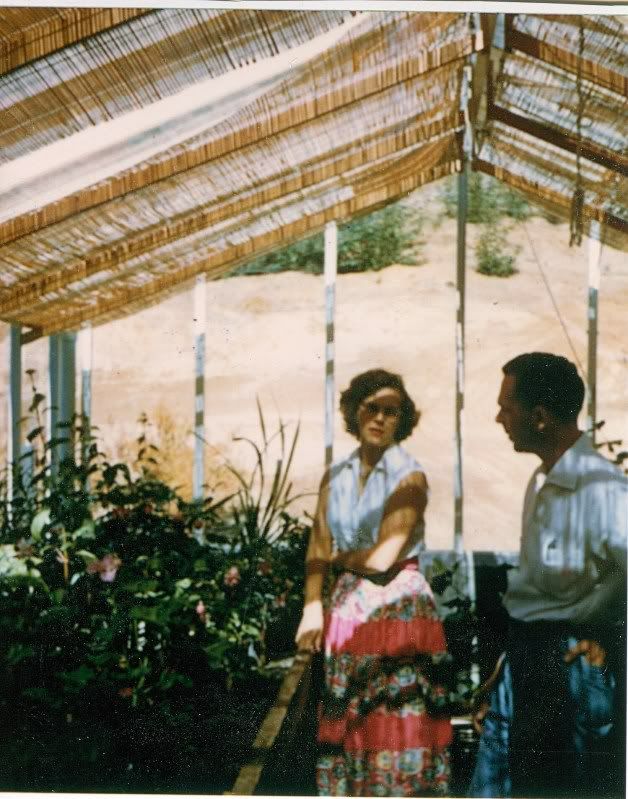 Jane and Gene, my grandparents, 1955. I found out last year that Gene had a wooden leg and played the banjo. Awesome.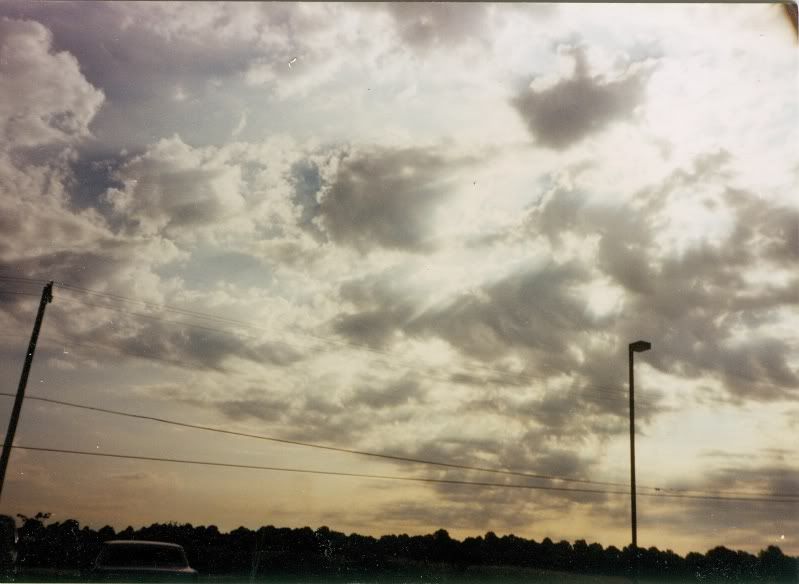 Some field in New Jersey that probably doesn't exist anymore.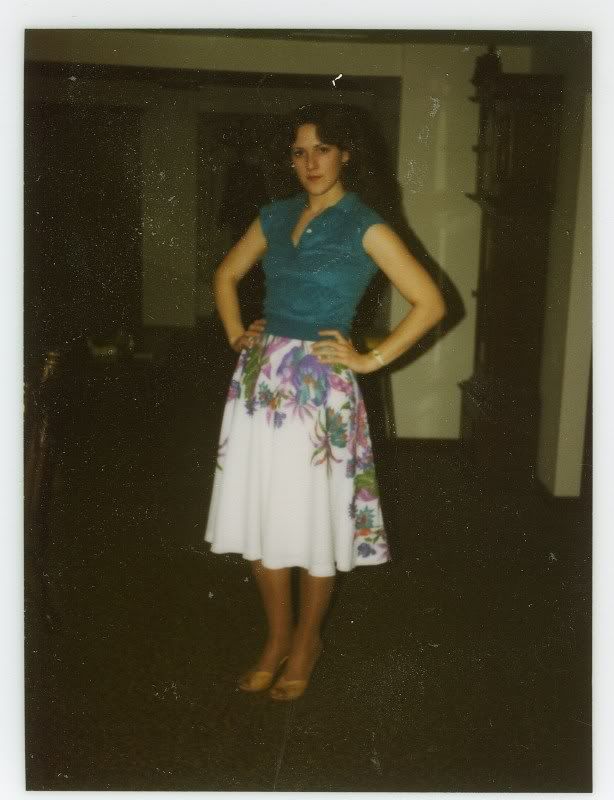 My mom, 1979. Hot tamale. Those shoes are now a part of my collection though I don't dare to wear them for fear they'll fall apart on me.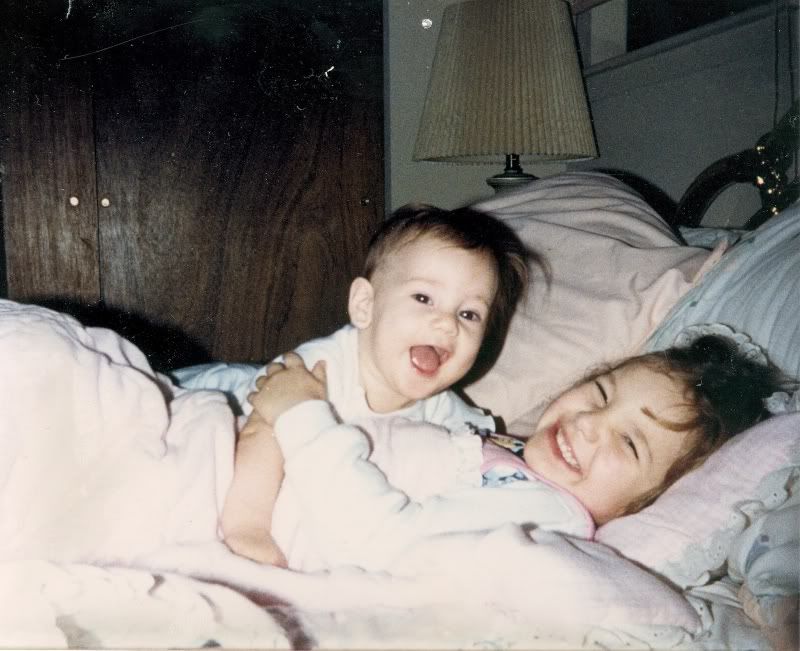 Me and my best dude way back before he learned to walk.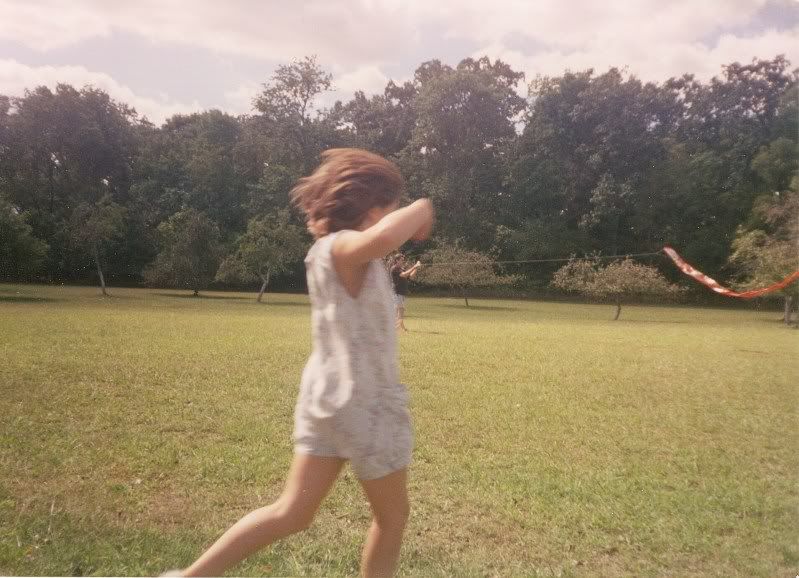 Me, age 9, Batsto park. If I had to choose a picture that captured my essence, this would be it.
The next three are pictures of my monkey, my niece Genevieve. I think she was 2, and I was trying to get her to show me what was in her mouth.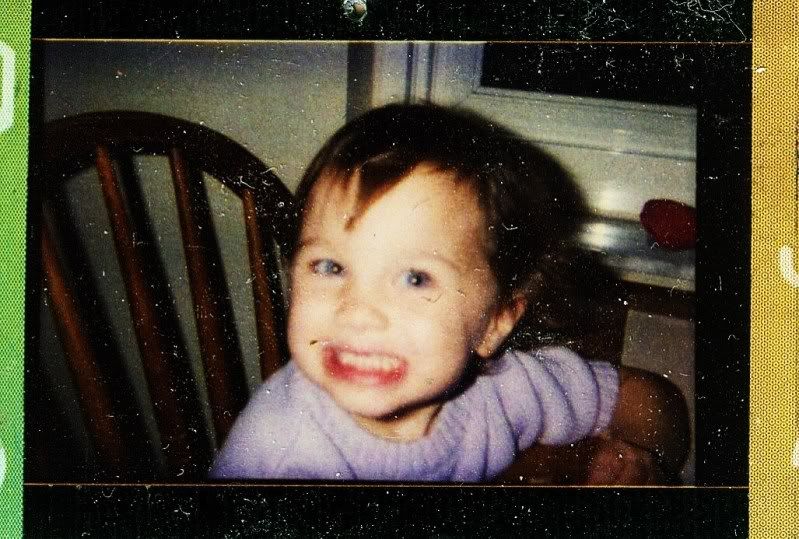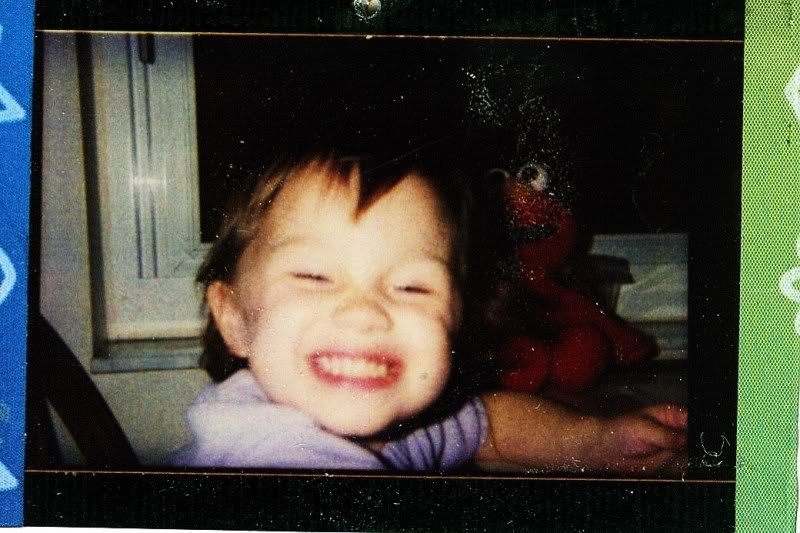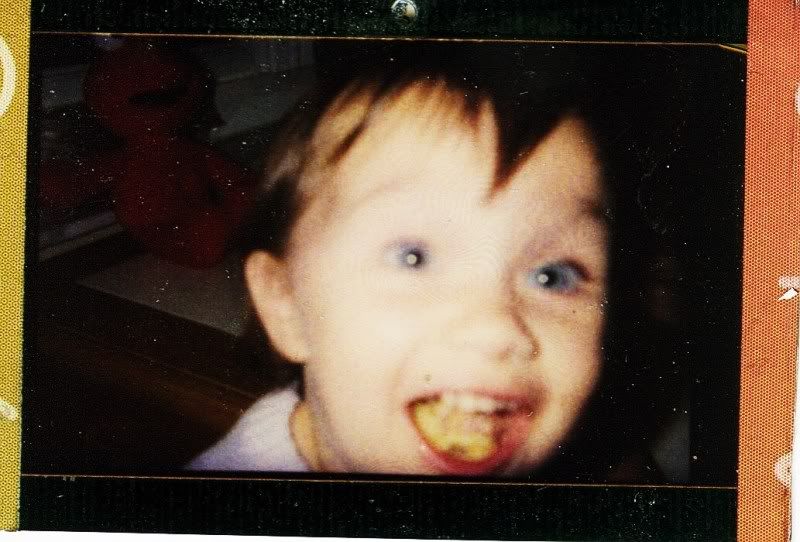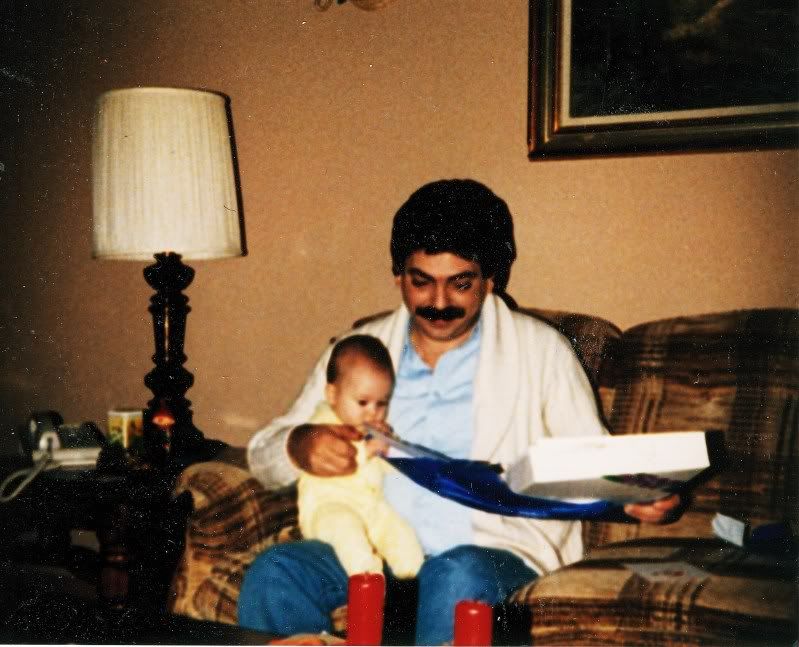 Me and my pop, Christmas 1985.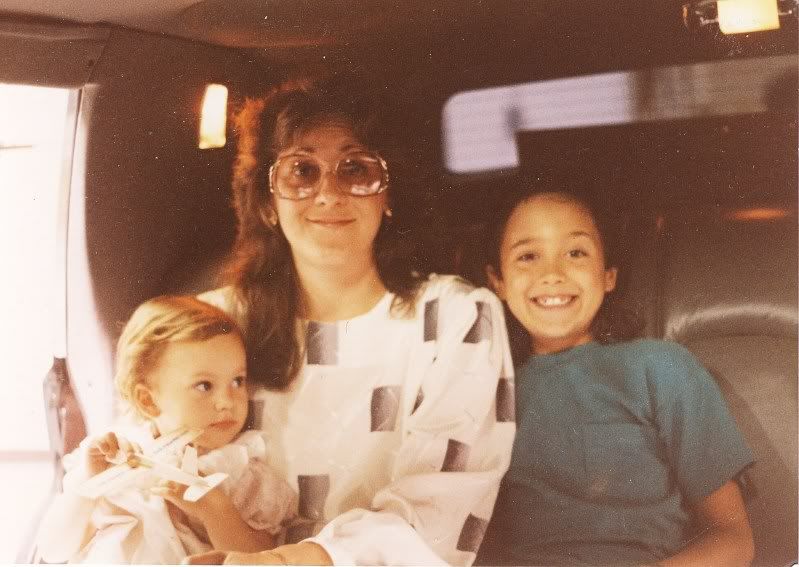 Best picture ever, 1987.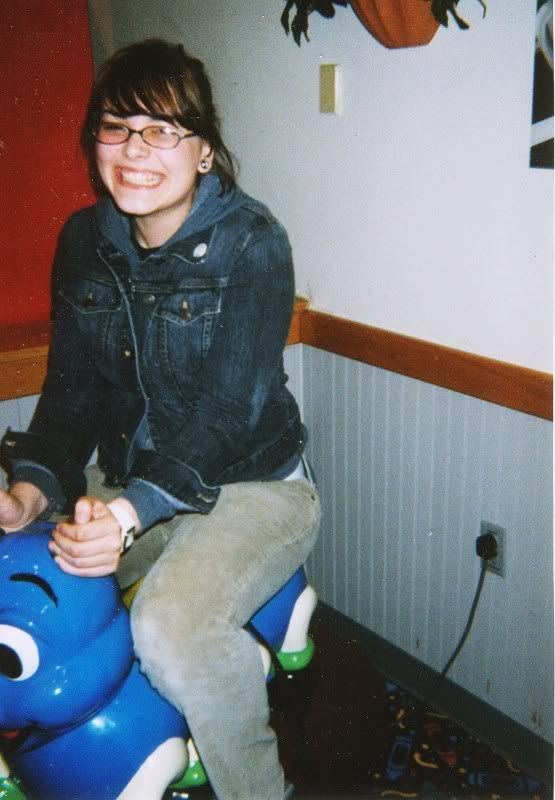 Me, during a road trip up the east coast, 2004.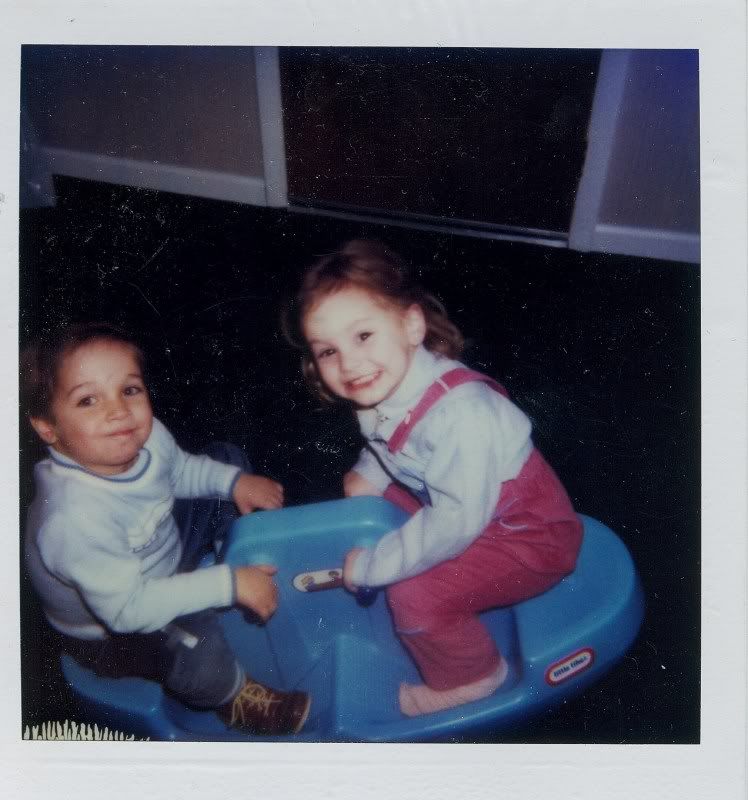 Two fucking cute kids, 1988.