I walked into town today to get a cup of tea, and this is what I saw along the way: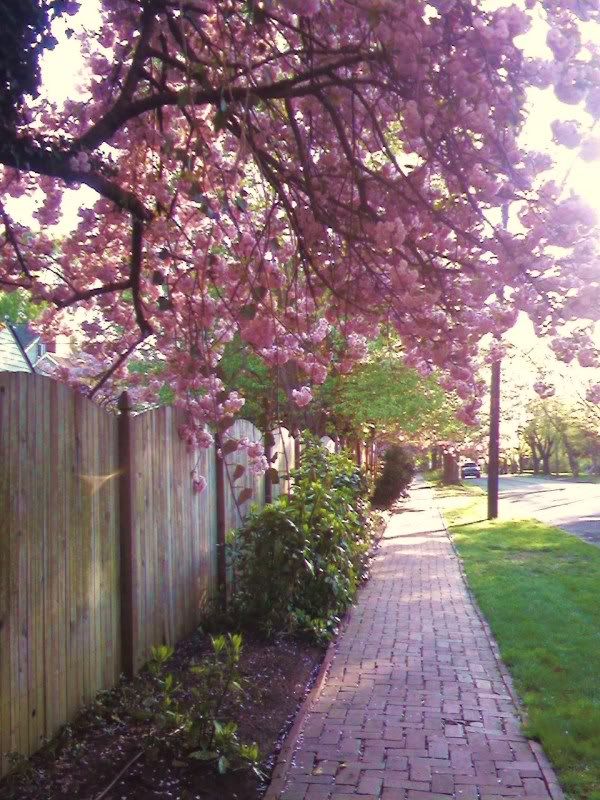 The Baptist church in town is quite beautiful: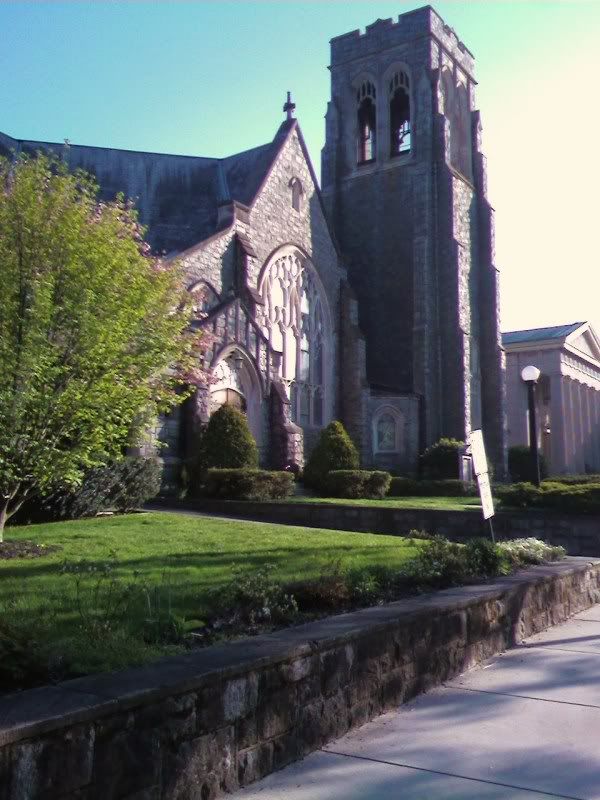 and some of my favorite houses in the neighborhood: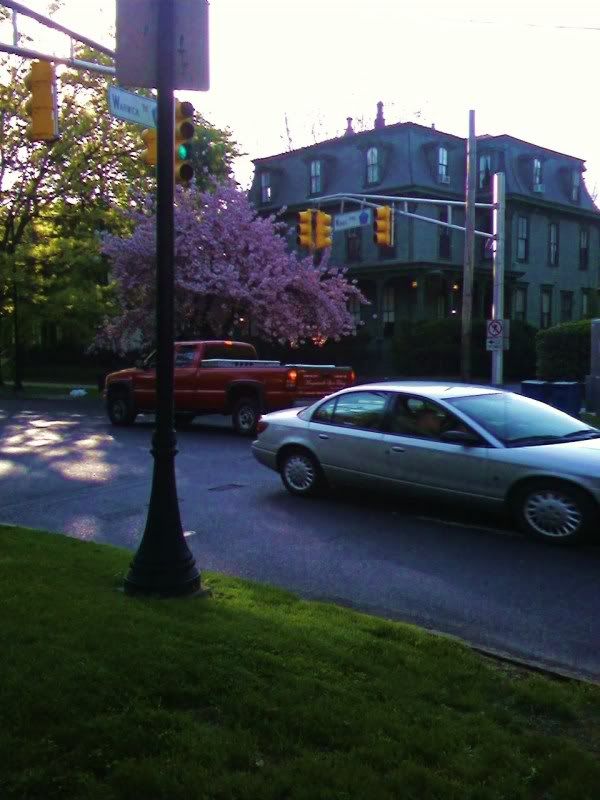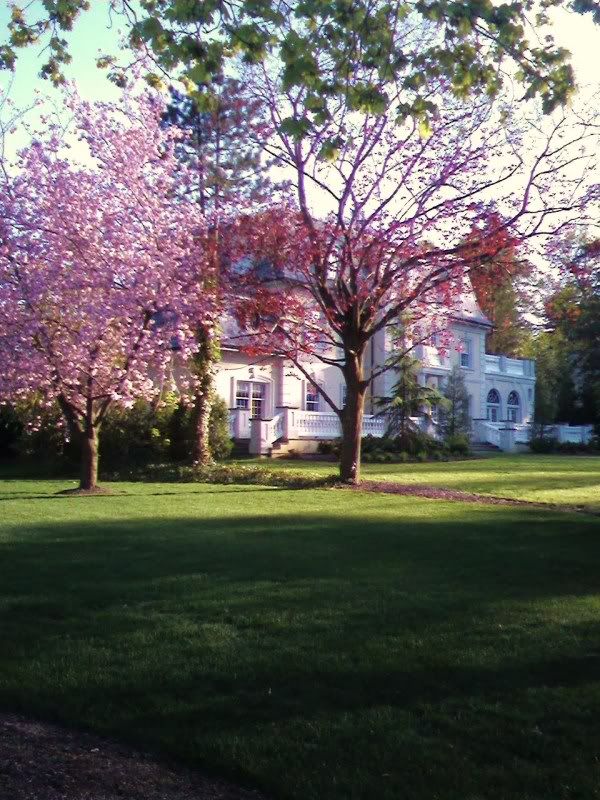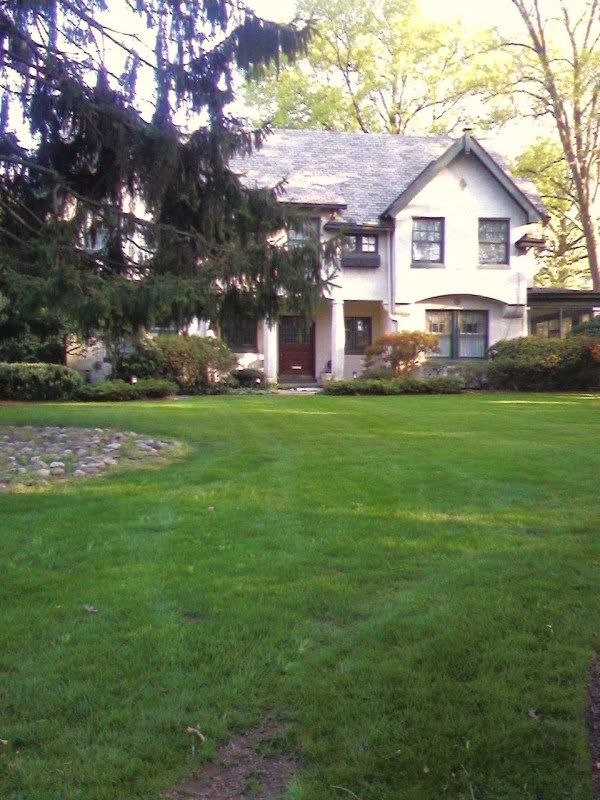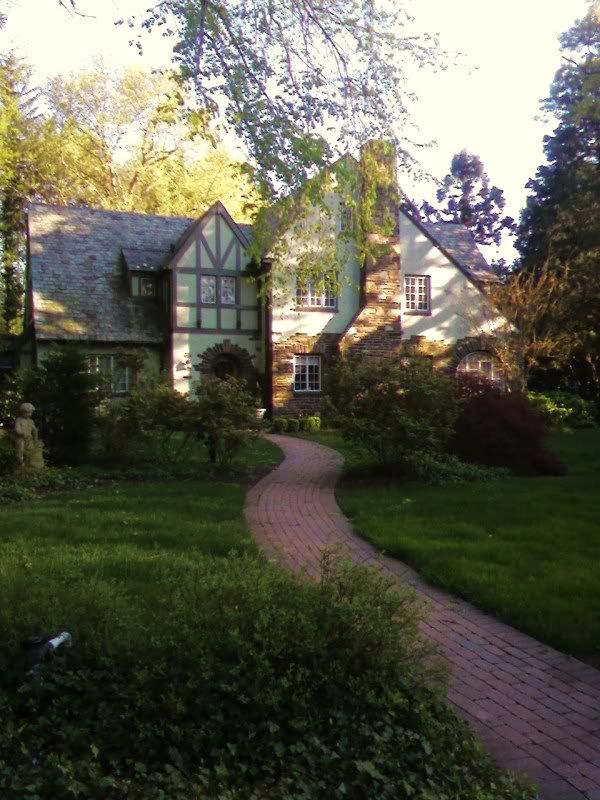 I wanted to take more pictures, but photographing other people's homes is generally frowned upon.
And here's my brother's house!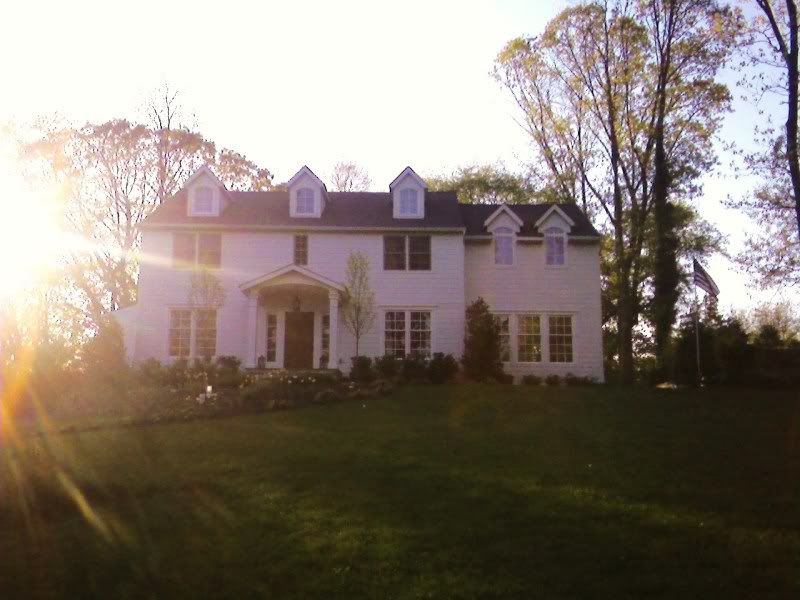 It was probably the worst time of day to take that picture. We've got tulips all up the front walk and by the front door. So pretty.