I am a scientist at heart. I know Occam's razor. Sometimes creepy coincidences are not signs of agreement from the universe. Sometimes they are just creepy coincidences.
But hopefully sometimes the universe is agreeing with me, too.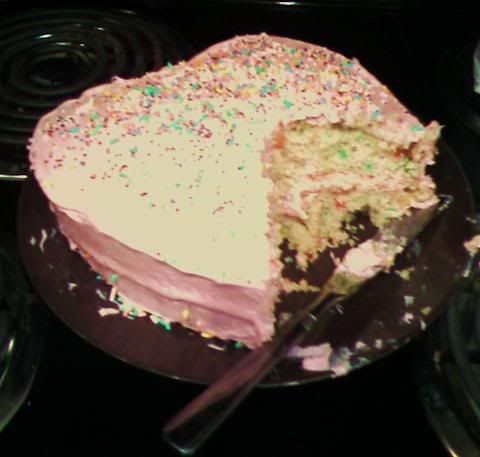 Mika and I made what we called a sloppy cunt cake tonight. It was pink and heart-shaped and haphazardly covered in frosting and sprinkles. It's crass, but you get it. She helped me realize that everything is as it ought to be in this best of all possible worlds.